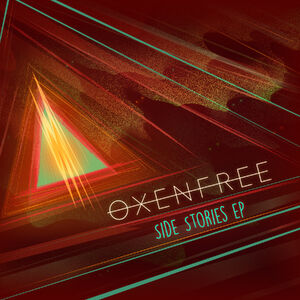 The Side Stories EP features 7 tracks (plus one unlisted track) created by sound designer Andrew Rohrmann, otherwise known as scntfc.
The first track of this EP was released on February 22, 2016, on scntfc's Bandcamp. The full EP was later released on May 22, 2016.
Tracks
Beacon Bay

Contains Morse code translating to "YOU WILL KNOW WHEN IT IS TIME TO GO" at the end. This is a reference to the Alternate Reality Game.

???

This is the track that plays from magnetophones during time-loops throughout Oxenfree.
This track's filename appears as "-.mp3"; however, in the file tags, the title reads "???".
Trivia
The eighth track of Side Stories cannot be obtained when ordering from Amazon.